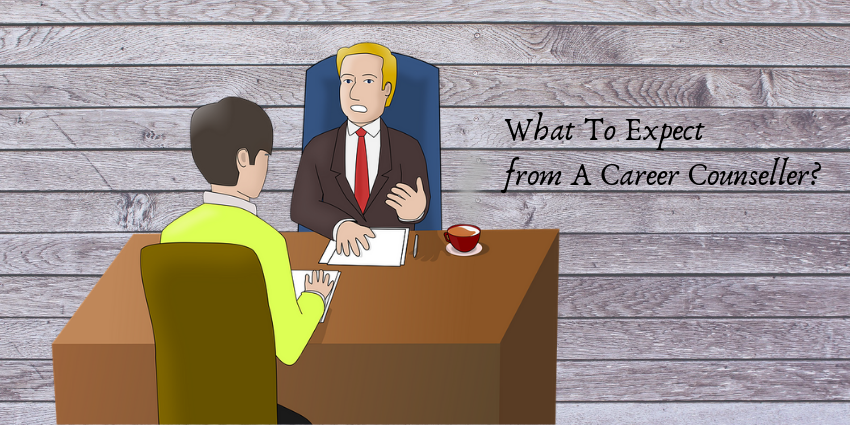 What To Expect From A Career Counsellor In India?
Are you unsure on which direction to take your career? In this article, we are going to discuss career counselling in Delhi and how it can be beneficial to your life.
A lot of people underestimate how helpful career counselling can be. Whether you need help writing your resume, aren't sure on how to deal with personal life issues which are interfering with your career, or simply don't know what's next for your career, career counselling from a true expert can really benefit you.
Why Career Counselling ?
Contrary to popular belief, career counselling can go a lot further than simply getting advice on what path to take in your career. In fact, you may even find that career counselling can benefit your personal life too. Below are some of the reasons to look into career counselling.
Discuss any negative personality traits which are holding you back and discuss how you can change those traits.
Find out the best way for you to get yourself on a career path that you are satisfied with.
Identify what aspects of your personal life are negatively influencing your career and how to eliminate them.
If you're looking into getting a new job or entering a new industry, getting help on updating your resume could be exactly what you need.
Discover how to find a balance between your personal life and your work life without disrupting either of them.
These are just some of the reasons for looking into career counselling in Delhi. Ultimately, a career counsellor can help you to get yourself on the right path to success.
What to Expect from Career Counselling ?
Everyone will have a different experience when they have a career counselling session. This is simply due to the fact that everyone has different needs, a different mindset, and everyone is unique in their own ways. However, here are some of the things that you can expect when you book a career counselling session in Delhi.
(A) Discussing Your Career Objectives.
In order to help you as effectively as possible, your career counsellor needs to know where you want your career to be. They need to understand what your career goals are in life and with that information, they can help you to come up with an effective plan to help you reach those goals.
(B) Dealing with Stress.
There's no doubting that we all get stressed at work, it's just how things are. It's important that if you want to progress along your career path that you know how to deal with your work-related stress (and your personal-related stress, of course). You will be asked to discuss what stresses you out and you'll also learn some relaxation methods to help deal with that stress.
(C) 
Utilizing Your Skills.
We all have a skill set in one form or another, but not everyone knows how to properly utilize the skills that they have so that they perform better in the workplace. Realising the skills that you have and understanding how they can better your work performance will help boost your self-esteem, your productivity, and as a result, you will be in a better place to advance your career.
What to Expect from a Career Counsellor ? 
Now that you know what to expect from career counselling in Delhi or wherever you are, it's time to prepare for your first session. Fortunately, there are only a few things that you need to understand here.
First, understand that while a career counsellor will help you to get on your feet and explain what changes you need to make, you are the only person that can make a change. They can guide you, but they can't make the changes for you.
It's also important that you have a good idea of what you hope to achieve by attending these career counselling sessions. This allows your career counselling experience to go as smoothly as possible and you will receive advice which is relevant to your specific situation – helping you to get the most out of these sessions.
If you don't know; what are your life aspirations, purpose and passion, and more over what are your skills and potentials, then it's time to dig deep into yourself! To do that, a career guide can be best help. There are many out there including mine, " What If You Love X and Marry Y? ". You can choose one according to your need!
Hope that helps, if you have any questions and idea, we can discuss, you can simply comments here below. Have a nice day!
Leave a Reply
Your email address will not be published. Required fields are marked *